Whether it is for day-to-day program oversight or administrative support for a domestic certification system, or, for our leadership expertise in the development, implementation, and management capacities of a new system, WWOTC has the experience, depth of knowledge, and access to all of the valuable government certification specialists or international monitoring agencies. Learn more about each of our certification team members by clicking their name or photo below.

President & Owner

Doug Cooper
President & Owner
---
Project Supervisor
Management Specialist-Operator Training Specialist
Doug has nearly 35 years of leadership experience with a Human Resources Management background, which includes an extensive degree of training and development service in both private and public sectors.   Doug attended the Southern Institute of Technology (S.A.I.T.) in Calgary Alberta for his post secondary education in Industrial Engineering Technology and Human Resources Management.  He has since received his certification as a "Certified Training Specialist".
Finding it extremely challenging to source quality training for water and wastewater operators, Doug developed a solutions vision which ultimately led him to the conceptualization and establishment of the World Water Operator Training Company (WWOTC).  The WWOTC quickly grew to become an unrivalled entity given its demonstrated effective training philosophies that gear themselves to the principles of adult learning. In addition to having good people on the team, the roots of success can be attributed to the original concept of making effective training more accessible, having it developed and delivered by seasoned operators and to include a participative, hands-on opportunities as much as possible.  This latter criteria lead to the establishment of two specialized schools that include fully functional "shop" facilities for the practical application of studies.
The element of continuous operator training and development is always a significant factor with respect to the application of any certification system.  Doug brings this understanding and experience to the team having established a strong ability to develop and manage what is needed to make certification work.   He is recognized in the industry as a leader for training, has been a sought-after consultant for both operator training and operator certification and continues to serve on industry related committees whenever asked.
Most recently Doug developed the "International Network for the Advancement of Water & Wastewater Skills" (INAWWE) with the ambition to try and build a global network of trainers and organizations for the purpose of sharing resources, while also raising the quality of and improving access to operator training.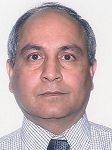 Operational Implementation Specialist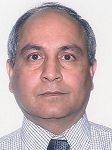 Kewal Kharbanda
Operational Implementation Specialist
---
Operational Implementation Specialist
Kewal earned his Bachelor of Chemical Engineering degree at Karnataka University in India and subsequently a Post Graduate Certificate in Environmental Control at Sheridan College in Ontario, Canada. He is also an Environmental Practitioner in Training (EPIT) with the Canadian Environmental Certification Approvals Board as well as an active member of both the American Water Works Association and the Ontario Water Works Association. Prior to his introduction to the water and wastewater sectors, Kewal served as an Environmental Technologist with the Imperial Oil Company in Sarnia, Ontario.
With respect to his capabilities in the development, implementation and administration of Operator Certification Systems, Kewal's strongest attributes were developed when he served as a leader with the government's third party sub-contracted Program Administrator who was responsible to manage the Water and Wastewater Operators Certification Program.  In his capacity as Operations Manager, he managed and provided leadership for all project requirements, set priorities and deadlines and provided master project planning to ensure that the project deliverables were met on time and within budget.  He was also required to provide technical information, interpretation and education on all associated regulatory guidelines to municipalities, operators and other stakeholders.  Kewal contributed to the formulating of ministry guidelines for licensing and supervised all of the customer service initiatives to clients and regulators using judgement and tact to deal with a diverse range of clients.
Because of his high degree of integrity, professionalism and hands-on knowledge, Kewal was selected and brought along when the third party sub-contract was awarded to a new firm.  In his new capacity, he was responsible to set-up a new water/wastewater operator certification office including hiring and training staff, managing key strategic client relationships with stakeholders and senior management, and interact at a high level with decision-makers both internally and externally. He was responsible for the quality assurance aspect of the project, requiring him to provide technical regulatory information and guidance on drinking water legislation including Safe Drinking Water Act (SDWA) and Ontario Water Recourses Act to municipalities, operators and key stake holders.  He was also responsible for maintaining relevancy and integrity of database records related to drinking water operator certification, training, water and wastewater systems classification.  He developed and implemented internal quality systems and training programs to ensure the delivery of the project as per the ministry quality standards in addition to performing audits on the deliverables based on quality standards.   As the liaison for the government, he attended meetings with Ministry of Environment (MOE) officials and provided input for the development of ministry guidelines for operator licensing and communication strategies.   Kewal was depended upon to develop and deliver presentations on the Safe Drinking Water Act and the Ontario Water Resources Act at industry conferences, seminars as well as developing policies, procedures and protocols for the delivery of operator certification program support.
With the inclusion of Kewal to our team, WWOTC will benefit from his international experience in setting up and implementing projects. Since then, we have significantly strengthened our capabilities, potential and customer confidence.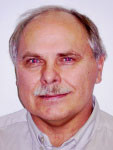 Operational Implementation Specialist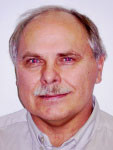 Gus Perkons
Operational Implementation Specialist
---
Operational Implementation Specialist
Auxiliary Supervisor
Gus has over 40 years of environmental experience with the Ministry of the Environment (MOE) and the private sector, ranging from studying impacts of wastewater discharges to the natural environment, studying unit processes in sewage treatment and drinking water facilities, participating in the development policies and legislation for both municipal sewage and drinking water facilities. Gus has also served as the Manager of Ontario's Operator Certification Administrators office implementing MOE's new regulations with respect to Drinking Water and Wastewater Operators Certification program. Gus also has over 25 years of experience in providing training to both public and private sector operators and inspectors, and has conducted over 100 workshops for the regulated community regarding drinking water and wastewater legislation.
In addition to his instructional work for WWOTC, with a speciality in regulatory type training, for the past 7 years Gus has also been a part-time instructor at Fanshawe College dealing with water/wastewater operations and legislation.  He also serves as a member of their Colleges advisory committee.